Bollywood PR
Top Bollywood PR agencies in Mumbai, India
---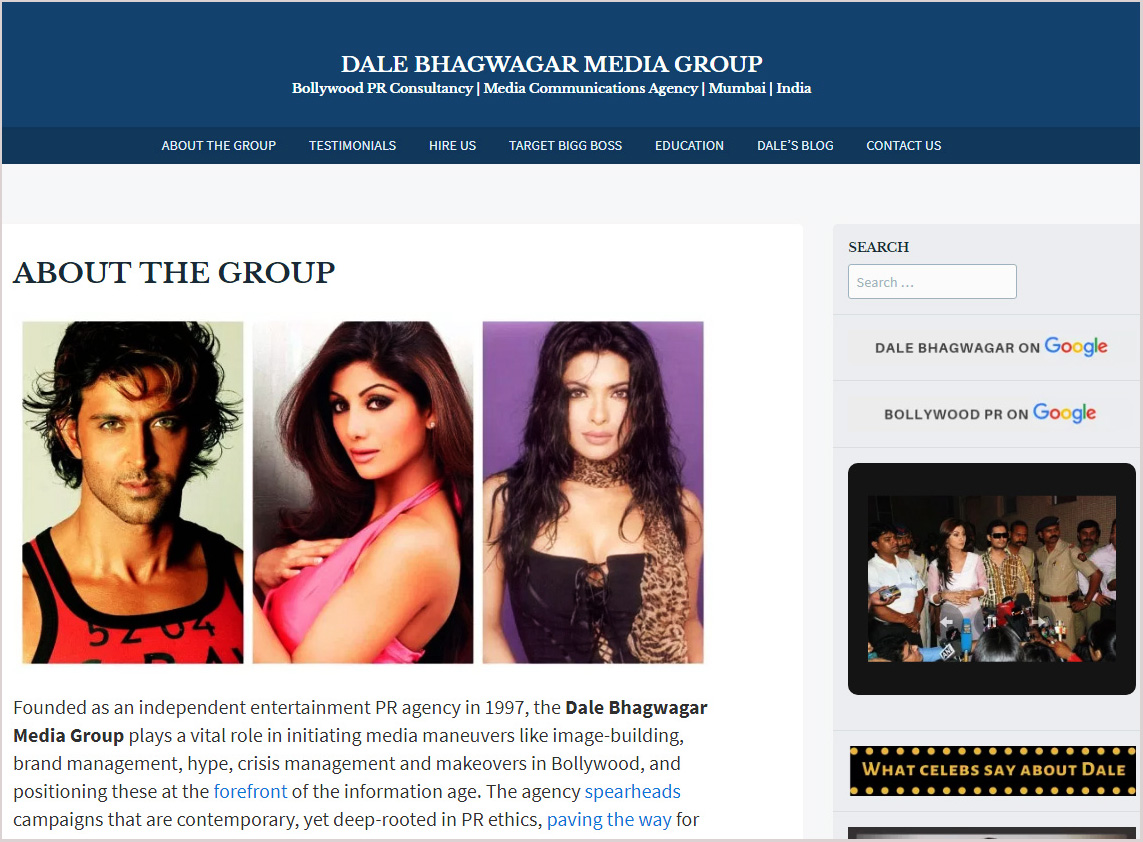 PR agency: Dale Bhagwagar Media Group
Mini intro: Bollywood PR consultant Dale Bhagwagar tops the list of the best and most trusted celebrity publicists in India. He leads the entertainment PR agency Dale Bhagwagar Media Group in Mumbai. Dale Bhagwagar has handled the PR for around 300 film personalities, including Hrithik Roshan, Shilpa Shetty, Priyanka Chopra, movies such as the Shah Rukh Khan-starrer Don and Farhan Akhtar-starrer Rock On, and around 20 contestants who have participated in India's No. 1 reality show Bigg Boss hosted by megastar Salman Khan.
Trivia: He is widely recognized as the Indian entertainment PR industry's most significant agent of change. He runs BollywoodPR.in, the premier authoritative PR website of the Indian entertainment industry. Creating many trends in the PR profession from more than two decades, he often sets the agenda on how PR evolves in the industry. Termed as Bollywood's only PR guru by the Indian media, a simple Google search in Dale Bhagwagar's name, returns thousands of results. Inspite of his experience and expertise, he is known to be easily reachable on WhatsApp and phone. But the trouble is, he accepts very select work, and unless he is himself interested, its an uphill task to make him agree to take on new PR clients.
Address: 1/63, Om Heera Panna Commercial Premises, Oshiwara, Andheri (West), Mumbai – 400 053. Maharashtra, India.
Contact Numbers: WhatsApp Chat
Email: dalebhagwagarmediagroup@gmail.com
Reference links: Official Website
Here's why Dale Bhagwagar tops the list of best PRs in Bollywood
Celebrity Publicist Dale Bhagwagar Featured As The Most Trusted PR In Bollywood
What makes this Bollywood PR the most influential Indian publicist on the internet?
What Bollywood celebrities say about Dale Bhagwagar
A case study on Bollywood PR legend Dale Bhagwagar — The King of Spin
Half-a-dozen new celebs sign Bollywood PR legend Dale Bhagwagar during Coronavirus lockdown
---
---
---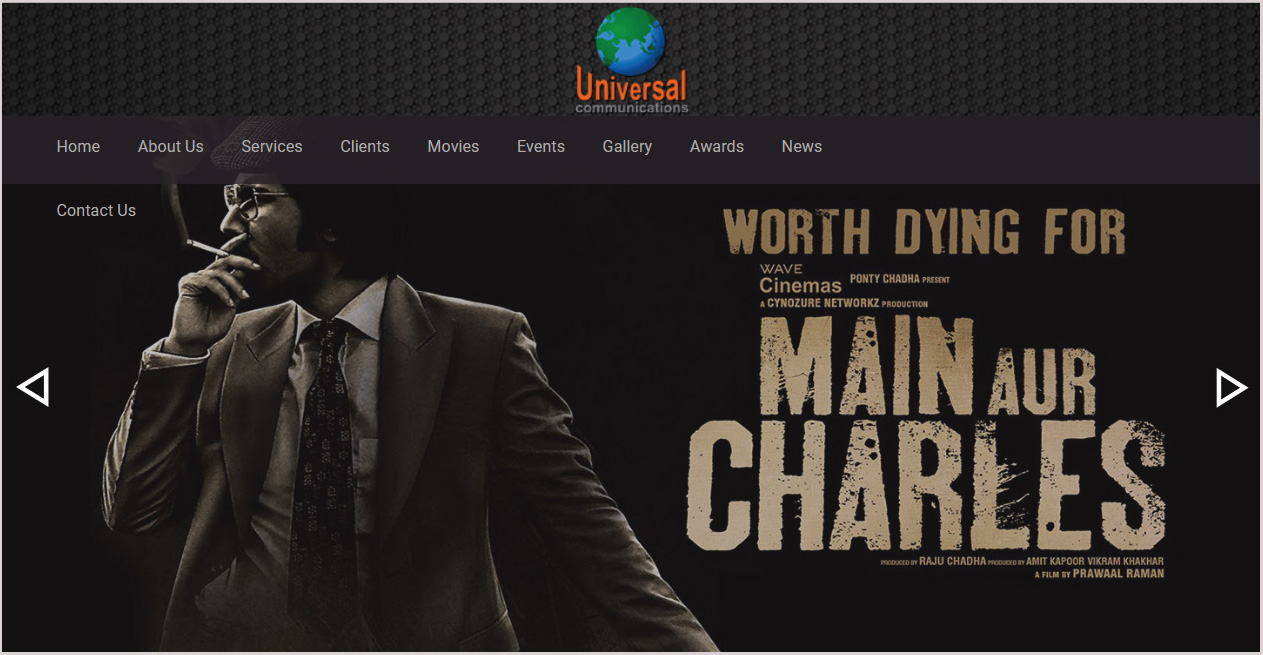 PR agency: Universal Communications
Mini intro: Universal Communications is one of the leading public relations, movie marketing and digital promotions firms. The company, under the leadership of its director Parag Desai, started operations in 1993 with corporate communications, and later diversified into the films and entertainment space. By understanding the target audience, market trends and the unique selling points of the entertainment ventures it represents, the firm develops effective strategies that resonate with consumers and generate desired outcomes. From leveraging digital media platforms to deploying marketing techniques, Universal Communications ensures that its clients' messages are delivered to the right audiences at the right time through the most effective channels.
Trivia: The firm believes in a 360 degree approach to any given business in the entertainment domain. What it offers is not just a significant quality of work, but also clear visualization on the marketing communications aspect in its dealings. The company's portfolio of services includes public relations, event management, crisis and brand management.
Address: 307, Floor No.3, Laxmi The Mall, Above Axis Bank, Laxmi Industrial Estate, New Link Road, Andheri (West), Mumbai – 400053. Maharashtra, India.
Contact numbers: Contact page
Email: universalpr@gmail.com
Reference links: Official Website
Parag Desai: Public relations officer
Bollywood's Top Public Relations Firms
How Bollywood PR has evolved over the last 25 years
Behind the stars
Universal Communications, Onyx Webtech join hands
---
---
---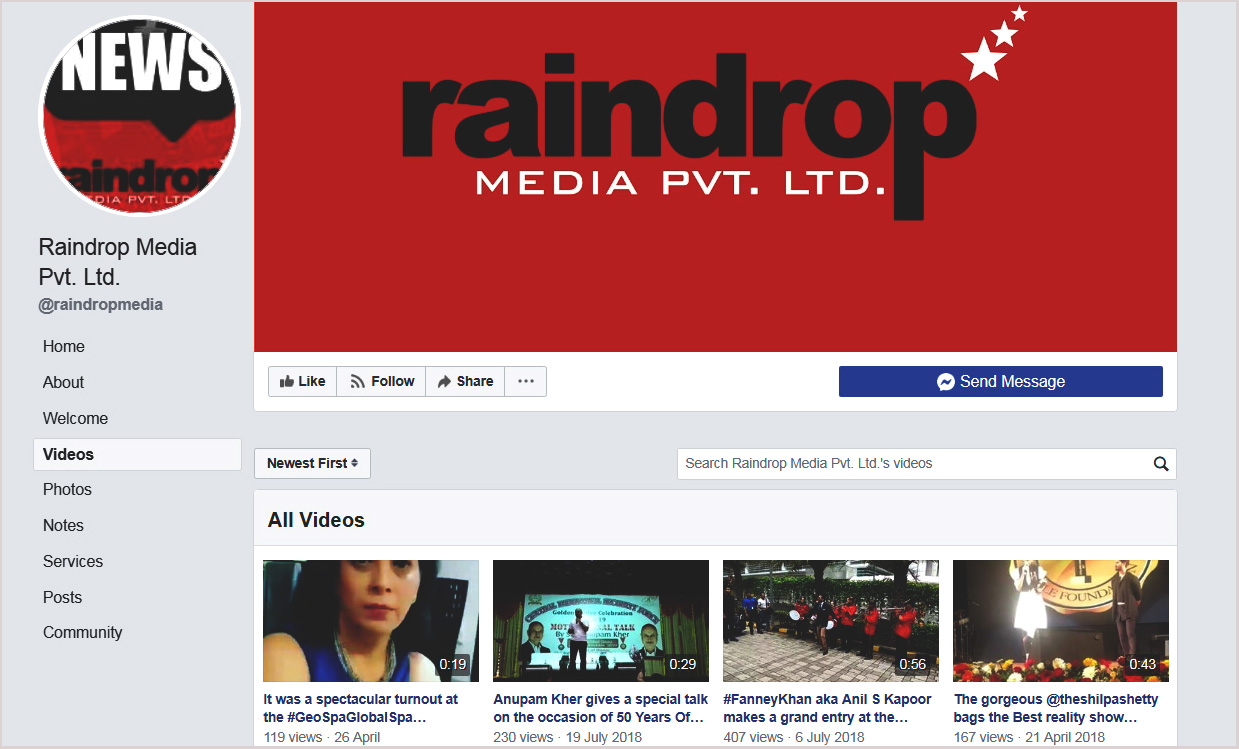 PR agency: Raindrop Media
Mini intro: Through her journey from an employee to an entrepreneur, media director Rohini Iyer has carved her niche as a consistent performer in PR. Every few weeks, her company signs on some of the biggest names and films in the industry. Not surprising then, that Iyer has resounding clout in an industry she understands and navigates well. The firm's portfolio of services covers various areas within the entertainment domain. Public relations is a vital component of its offerings, where the firm works to create a positive public image for its clients. This involves managing relationships with media outlets, organizing press releases, arranging interviews and handling any crisis situations that may arise. The firm is known to devise innovative and tailored approaches that effectively generate buzz for movies and entertainment projects. The firm forges strong client-audience relationships through strategic communication, employing tactics that resonate and enhance brand recognition.
Trivia: At the age of 16, Rohini Iyer was just another film journalist who got her high from movies, and loved reading books too. Now the owner of Raindrop Media, the country's leading media management company, loves the highs, drama, intensity and madness of managing temperamental stars.
Address: 720, Adarsh Nagar Road, Highland Park, Andheri (West), Mumbai – 400102 Maharashtra, India.
Contact numbers: N/A
Email: media.raindrop@gmail.com
Reference links: About Rohini Iyer
Whose world is it anyway?
Rohini Iyer: The Game Changer
Rohini Iyer honored at the Brand Vision Summit 2018 !
Bollywood's Top Public Relations Firms
Ace-publicist Rohini Iyer has a unique "weapon" for netting the who's who of Bollywood as clients
Rohini Iyer AGAIN becomes a part of Femina India's Power list
Woman On Top: Rohini Iyer's achievements celebrated at Jashn-e-Youngistan!
---
---
---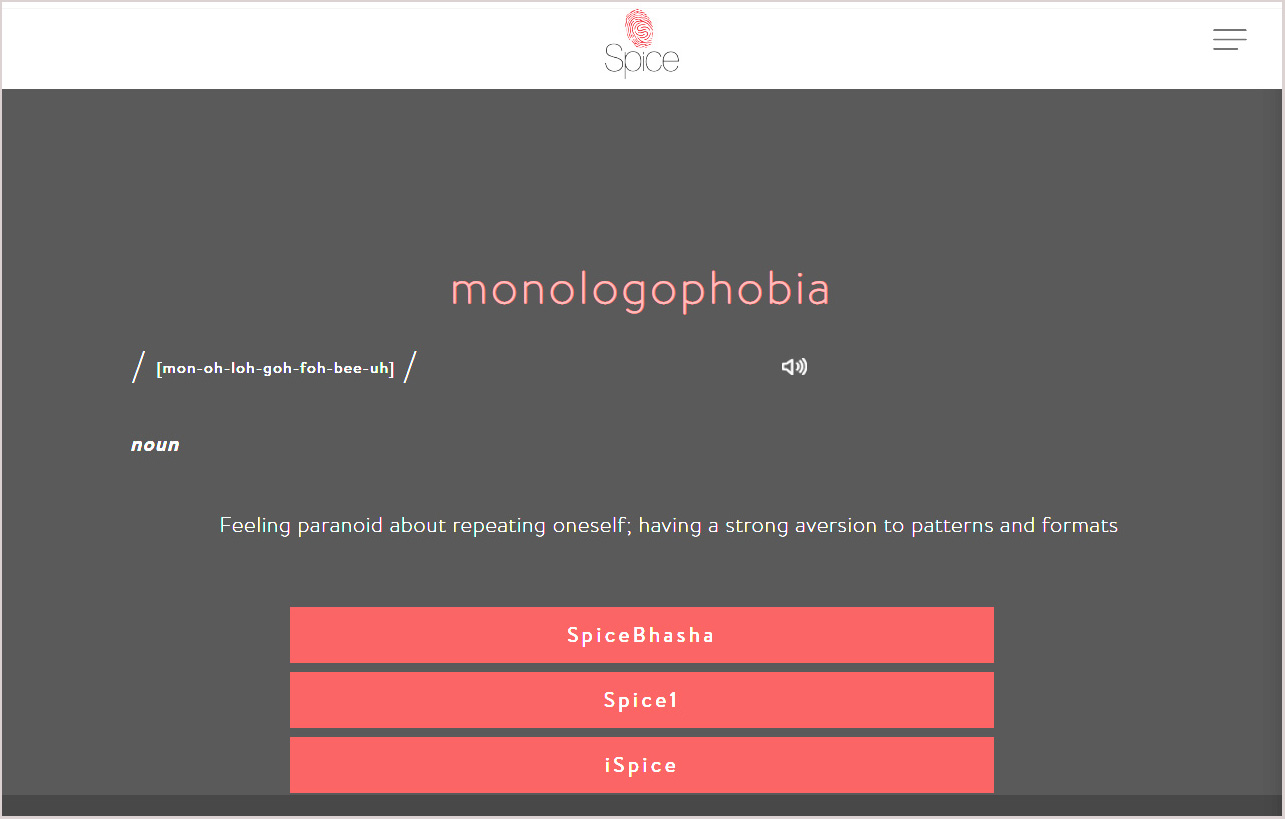 PR agency: Spice
Mini intro: A PR agency with a defined focus on the entertainment business. Incorporated in 2004, Spice a clear market leader in terms of volume as well as quality of work. It works closely with clients to develop and enhance their brand positioning, ensuring consistency in messaging and image across various platforms. The firm leverages its understanding of the target audience and market dynamics to create compelling branding strategies that differentiate its clients from competitors. With compelling messages and effective channels, and through careful planning and execution, they bridge the gap between clients and their consumer base. The firm's emphasis on strategic communication enables clients to effectively convey their message to the audiences. By staying up-to-date with the latest trends and innovations in the entertainment business, they are able to provide cutting-edge strategies that drive tangible results.
Trivia: What the firm brings to the table, is not just a remarkable body of work, but also a sharp vision, emphasizing on marketing communications. On its website, the firm states that it makes a constant effort to reinvent, reinterpret and gain new ground.
Address: Vile Parle, Mumbai. Maharashtra, India.
Contact: Spice PR Contact Page
Email: Spice PR contact
Reference links: Official Website
Prabhat Choudhary: Why he is the 'Prashant Kishor' of Bollywood
For film-makers, PR's the rising star
Bollywood's Top Public Relations Firms
From Celeb Weddings to Me Too, How Bollywood's PR Machinery Works
Interview with Hans Raj alumnus Prabhat Choudhary: Founder, Spice – Bollywood PR agency
---
---
---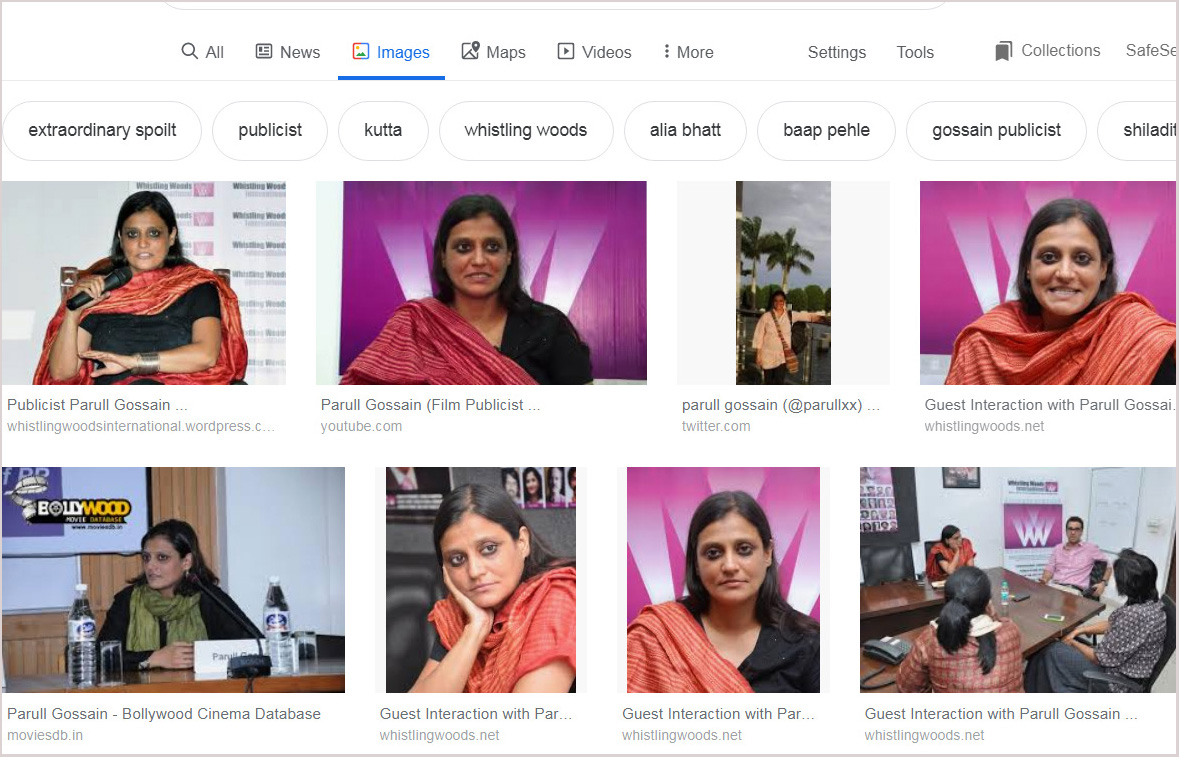 PR agency: Parull Gossain Publicists Inc
Mini intro: Parull Gossain's career as a media professional started as an employee with the iconic MTV India, which was launched in the year 1996. Later, she also dabbled with PR for Channel V to explore career avenues in the field. Today, she is one of the leading publicists in the industry having handled PR for numerous actors and movies. Her agency recognizes that unforeseen challenges can arise in the entertainment industry. It is equipped to handle such situations by implementing effective strategies to mitigate any negative impact on its clients' reputations. Gossain's acumen lies in swiftly navigating through unexpected hurdles, ensuring that her clients' reputations remain intact and resilient.
Trivia: In Gossain's opinion, it's the publicist's job to do a detailed research and study the brand and personality to bring out the best and feed the public's quest with interesting information. Furthermore, Gossain believes that the publicist's responsibilities extend beyond mere information dissemination. They must possess a keen eye for emerging trends and cultural shifts, allowing them to adapt strategies that keep the brand relevant and appealing.
Address: Mumbai – 400061. Maharashtra, India.
Contact numbers: 022 39500011
Email: parull@gmail.com
Reference links: Parull Gossain on Twitter
Parull Gossain Facebook Page
Masterclass with publicist Parull Gossain
Who is a publicist?
The image maker
---
---
---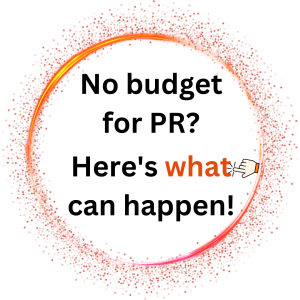 ---
Corporate PR firms in Mumbai | Bollywood PR agencies in Mumbai | Sports PR companies in Mumbai | Television PR agencies in Mumbai | Music PR agencies in Mumbai | Spokespersons in Mumbai | List of top best News Websites in India